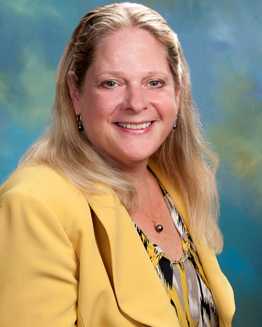 Phone: 717.299.7342
Fax: 717.399.1827
Gerryanne P. Cauler, Esquire
Gerryanne P. Cauler has lived in Lancaster County for more than twenty years. She was born in Cleveland, Ohio and grew up in the Philadelphia suburbs. She graduated from Conestoga High School in Berwyn, Pa. She received a diploma in nursing from Chester County Hospital, West Chester, Pa and a Bachelor's of Nursing Science from Immaculata University, Malvern, Pa. She graduated from Temple University Beasley School of Law.
Ms. Cauler was admitted to the Pennsylvania Bar in 2003. Prior to joining Pyfer Reese, she practiced in the area of medical malpractice defense in Harrisburg, Pa. Ms. Cauler then practiced in the area of family law for two separate firms in multiple counties including Lancaster County and York County.
Ms. Cauler has argued successfully before the Pennsylvania Superior Court and authored several successful appellate briefs. She has represented the interests of hospitals, nurses, physicians and all levels of healthcare providers.
As a family law attorney Ms. Cauler has represented individuals in all aspects of domestic law including Custody, Support, Equitable Distribution, Guardianships, Adoptions and Change of Name cases. Ms. Cauler was a divorced mother raising a special needs child. She has a unique understanding and empathy for the struggles her family law clients face. Whether your needs are Divorce, Custody, or the Provider for children with all types of needs, Ms. Cauler brings her personal and professional experience to her cases. Her own experiences have resulted in a strong desire to bring about the best outcome in every case. Ms. Cauler has a particular interest in and command of handling high conflict divorce and custody matters as well custody cases that include alienation, children with special needs and substance abuse issues. Through her practice she has developed an expertise in supporting clients through the distribution of marital assets that include multiple businesses, assets and liabilities.
Ms. Cauler also expanded her practice to education law and brings to this area her legal knowledge and expertise in seeking the most effective services and outcomes for all children with specialized educational needs from children with special needs to the extraordinarily gifted, questions of bullying, harassment and sexual intimidation.
As a Pennsylvania Registered Nurse Ms. Cauler brings additional expertise when evaluating the resources and requirements of individuals with special needs. Her combined legal and nursing knowledge are also available to the firm's personal injury and social security clients.
Ms. Cauler has presented numerous continuing legal education seminars to the National Business Institute on Custody and Discovery in family law matters. Also, she has spoken widely on topics related to health care for both lay and professional audiences.
Ms. Cauler is admitted to practice before all Pennsylvania courts, as well as the United States Court for the Eastern District Court of Pennsylvania.
She is a member of the York County Bar Association and the Pennsylvania Bar Association. Ms. Cauler lives in Lancaster with her husband, son and two step-children. In her spare time, she enjoys reading, walking and spending time with her pets.
---
The Pennsylvania Superior Court recognized the custody rights of non-biological parents in R.L. v. M.A., 2740 EDA 2018. In the case, a couple decided to have a child using the egg from the biological mother and the sperm from a relative of the non-biological mother. When the child turned five (5), the couple had a dispute and the biological mother attempted to stop all custody rights of the non-biological mother. The trial court gave 50/50 custody, finding the non-biological mother in loco parentis and therefore eligible for any form of custody. In loco parentis means "in the place of a parent." Under Pennsylvania Custody Law, an individual who has in loco parentis status can seek primary, shared or partial physical custody of a child.
The biological mother correctly argued that a biological parent begins a custody case with the scales tipped in their favor. The biological mother then argued a non-biological parent must tip the scales not only even, but down to their side in order to obtain custody. The Court noted that a non-biological parent must tip the scales down to their side not only seeking primary custody but that the scales only need to be tipped even for shared custody. The Court also held a non-biological parent does not need to show that a biological parent is unfit and if the custody factors are even, custody does not automatically go to the biological parent. The paramount concern is the "best interest" of the child.
This case solidified the Court's position on non- biological parental custody rights and set a clear standard for shared custody and third- party rights. Our very own Attorney Gerryanne P. Cauler represented the Plaintiff before the Pennsylvania Superior Court.