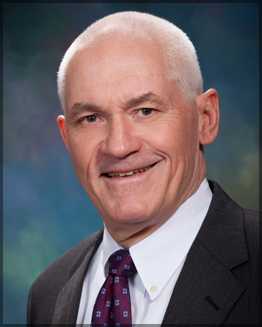 Phone: 717.299.7342
Fax: 717.399.1827
Christopher M. Patterson, Of Counsel
Attorney Patterson has become of counsel with Pyfer Reese Straub Gray & Farhat PC as of January 1, 2016. He joins attorneys Robert H. Reese, Jr. and Heather L. Adams, Esquire in our office to continue providing our clients superior representation in our criminal law practice.
Christopher M. Patterson has over 38 years of experience with the criminal justice system. He focuses his practice on defending clients against all types of criminal charges: Felony, Misdemeanor and Summary Offenses. He has represented clients in State Courts throughout Southeastern Pennsylvania and in Federal Court. He is committed to providing the highest quality legal services. His goal in representing clients is to protect their rights, and vigorously defend their cases to achieve the best possible outcomes. He is an experienced trial attorney and will provide our clients with aggressive representation. He has appeared before the Professional Licensing Boards, the Pennsylvania Board of Pardons, Liquor Control Board and PennDOT.
Being arrested and charged with a crime is a traumatic and frightening experience. It can lead to emotional stress, loss of employment, financial penalties and jail. If you are under investigation for a crime, or have been arrested, you need qualified and experienced counsel.
Attorney Patterson, as well as Attorneys Reese and Adams in our firm, handle each case personally, from initial consultation to conclusion. Every client receives the same attention to detail whether they are an individual or a corporation, public official or private person. Each case is thoroughly researched and investigated. Our attorneys Reese, Patterson and Adams treat every client with respect and compassion. Each has earned a reputation among their clients and the legal community for providing thorough and competent legal representation. They will zealously and ethically advocate for you.
If you are under investigation for a crime, or have been arrested, you need qualified and experienced counsel. Don't take chances. You only get one opportunity to fight for your rights, so let an experienced and knowledgeable trial lawyer guide you through the complexities of our legal system. Among other areas, our criminal law attorneys handle assault, theft, burglary, homicide by vehicle, drug possession, PWID, DUI/DWI, BUI, DUS, pardons, expungements.
Attorney Patterson is a general member of the National College for DUI Defense.