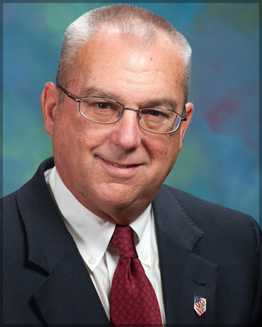 Phone: 717.299.7342
Fax: 717.299.1376
Robert H. Reese, Jr.

Robert H. Reese, Jr., is a shareholder of Pyfer, Straub, Gray & Farhat, P.C. and a member of the Board of Directors. Mr. Reese brings with him his expertise in family law, specializing in divorce, custody and support. He also specializes in criminal law and has been a participant in Driving Under the Influence Seminars put on by the Lancaster County Drug and Alcohol Council.
Mr. Reese is a native of Lancaster County, having graduated from Manheim Township High School, class of 1965. He is a graduate of Valparaiso University, Valparaiso, Indiana, with double majors of honors in political science and honors in American history. He graduated from Valparaiso University School of Law in 1972. In addition to practicing law in Lancaster County, he has practiced law in 27 Pennsylvania counties and has appeared in the United States Federal Court for the Eastern District of Pennsylvania and the Middle District of Pennsylvania. Mr. Reese has had a number of his opening and closing arguments published in national publications.
Mr. Reese is a member of the Pennsylvania Bar Association, Lancaster County Bar Association and has been admitted to practice in both the Eastern District and Middle District of the United States Federal Court. He is also a member of the American Trial Lawyers Association and the Pennsylvania Association of Criminal Defense Attorneys. Mr. Reese is a key cog in Pyfer's posture as the foremost divorce lawyers in Lancaster.
Mr. Reese has been involved in sports his entire life and in college gained All-American status as a runner. He has completed numerous marathons and ultra marathons in the eastern part of the United States. He is the past president of the Manheim Township High School Booster Club, a past Officer of the Manheim Township Soccer Club and also a past Officer in the Lancaster County Girls Soccer Association. Mr. Reese is also affiliated with the Central Pennsylvania United States Naval Academy Parents Association.