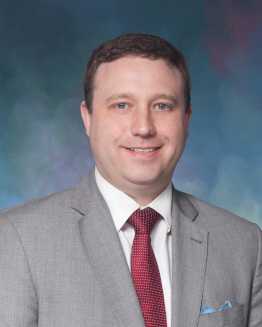 Phone: 717.299.7342
Fax: 717.299.1376
Mr. Bardo is a skilled litigator. He has handled criminal, personal injury, family, and support cases. He particularly enjoys handling and does handle cases in the arena of appellate law and advocacy.
Mr. Bardo has litigated over one hundred eighty (180) cases before the appellate courts, the Pennsylvania Superior and Supreme Courts. He has briefed and argued on appeal criminal, post-conviction, insurance, workers' compensation, return of property, and constitutional cases. One of his cases, namely, Commonwealth v. Rosser, 135 A.3rd 1077 (Pa. Super. 2017) (en banc), has helped to shape constitutional law in Pennsylvania.
Before joining Pyfer Reese Straub Gray & Farhat PC, Mr. Bardo was in private practice at another Lancaster firm. Before that, he was an assistant district attorney for Montgomery County, Pennsylvania. While there, he worked on some of the biggest cases in the Commonwealth of Pennsylvania, including the prosecutions of Bill Cosby and Kathleen Kane. For his involvement in the Kane case, the District Attorney commended him for his skill as an appellate advocate, and as the on-scene prosecutor for several protests, a handful of campaign events and Pope Francis' visit to Philadelphia.
Mr. Bardo has also worked for a small business-oriented firm in Harrisburg and was an intern at the York County District Attorney's Office and a personal injury firm in Harrisburg.
Mr. Bardo is a graduate of Gannon University, cum laude, and Widener University School of Law. Attorney Bardo is licensed to practice law before all Pennsylvania Courts, the U.S. District Courts for the Eastern and Middle Districts of PA as well as the United States 3rd Circuit Court of Appeals. He is married, and he and his wife have one daughter.