Al's Legal Insights No. 1
March 1, 2018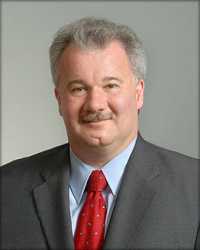 Everyone is aware that the Lancaster County Children and Youth Social Service Agency (CYA) can and does intercede to take custody of children that are subject to abuse and neglect, but did you know that parents can voluntarily place children with the CYA as a way of getting the child necessary services to deal with issues that may face the child? 
It is never a pleasant situation.  Perhaps a child deals with mental health issues and is becoming aggressive with other, in particular younger, family members.  Or, often a child seems incorrigible, staying out at all hours of the night, engaging in drug use, and refusing to attend school or follow any direction from his or her parents.
The Children and Youth Agency has resources to offer help to a family with a child that needs medical, mental health, or substance abuse services.  The Agency has at its disposal medical and mental health professionals that can evaluate your child and recommend counseling, various programs, or in patient treatment at a wide variety of facilities.  CYA can frequently obtain a diagnosis and appropriate treatment in a relatively short span of time.
In order to have been placed in CYA custody, a child must be found by the court to be a "dependent child," which is basically defined by the law as being "without proper parental care or control, subsistence, education as required by law, or other care or control necessary for his physical, mental, or emotional health, or morals."  Check out the full definition of dependent child, which can be found at 42 Pa.C.S. Section 6302.  The Pennsylvania General Assembly has given the courts an extremely broad definition to use in determining whether a child is dependent.  You may be a fit and attentive parent, but your child can be found to be dependent based upon his or her actions alone
There are pitfalls to voluntarily placing your child with the Children and Youth Agency.  One problem is that when a parent voluntarily places a child with CYA, then the CYA assumes legal and physical custody of the child.  Under law, this gives CYA the right to file for child support against each parent.
Being in the custody of CYA often serves as a wakeup call for the child.  It is not uncommon for a child that has been placed with the Agency to express a new-found willingness to attend school and follow rules.  Or, in other situations it may be the parent that has a change of heart. 
It is important to realize that placing custody of your child with the Children and Youth Agency will place your child in the juvenile justice system.  It can be difficult for parents to regain custody of a child, at least in the short term.  The court will have appointed a guardian ad litem for your child.  The guardian ad litem is an attorney charged with conveying to the court what he or she believes is in the best interests of the child, which is often not what the child wants.  Usually, the court, the guardian ad litem, and CYA must be convinced that the child's issues have been resolved such that a return home is safe and appropriate. 
Judicial hearings to review the appropriateness of the child's placement occur every five months.  Parents typically will need to hire a private attorney to petition the court to shorten that legal process.
So, the system offers help, but maybe what I describe above has raised more questions for you.
What this means for you:  If you have questions about this issue or your Children and Youth case, we can help you. Make Pyfer Reese your choice – visit www.pyferreese.com or call (717) 299-7342 to schedule a consultation with Attorney Albert J. Meier.
 ~Albert J. Meier, Esquire
Related Articles