Medical Marijuana Act
May 16, 2018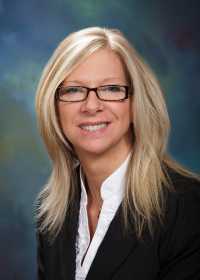 The Pennsylvania Legislature recently enacted the Medical Marijuana Act, allowing patients suffering from certain serious medical conditions to obtain a prescription for medical marijuana from an approved practitioner.  Patients can then physically obtain the marijuana from a licensed dispensary.  By the beginning of April 2018, there were 7,000 approved medical marijuana cardholders across Pennsylvania. 
Although the medical marijuana available to those who qualify is not quite the same as marijuana being sold on the streets, medical marijuana does contain varying levels of the active compound THC.  THC is classified as a Schedule I controlled substance under Pennsylvania laws and Federal laws.  Possessing a medical marijuana identification card allows you to possess and use medical marijuana in Pennsylvania.*  However, possessing a prescription card for medical marijuana DOES NOT excuse someone from Pennsylvania's Driving Under the Influence laws. 
It is a crime in Pennsylvania for ANY individual to operate or be in actual physical control of a vehicle when there is ANY amount of a Schedule I controlled substance or metabolite of a Schedule I controlled substance, including THC, in an individual's blood.  While there are minimum levels of the controlled substance that must be present for prosecution purposes, those levels are very low, especially for those who may be taking medical marijuana on a regular basis.   
Again, beware that possessing a medical marijuana card does not excuse you from abiding by the zero tolerance DUI controlled substance laws in Pennsylvania.  If you are receiving medical marijuana from a licensed dispensary, think twice before getting behind the wheel.  A DUI conviction comes with possible jail time, costly fines, as well as a suspension of your Pennsylvania Driver's license and other penalties. 
What this means for you:  If you have questions about the Medical Marijuana Act or a DUI in general, we can help you. Make Pyfer Reese your choice – visit www.pyferreese.com or call 717.299.7342 to schedule a consultation with Attorney Heather Adams.
---
*Medical marijuana is still illegal to possess under the laws of our federal government. 
Related Articles