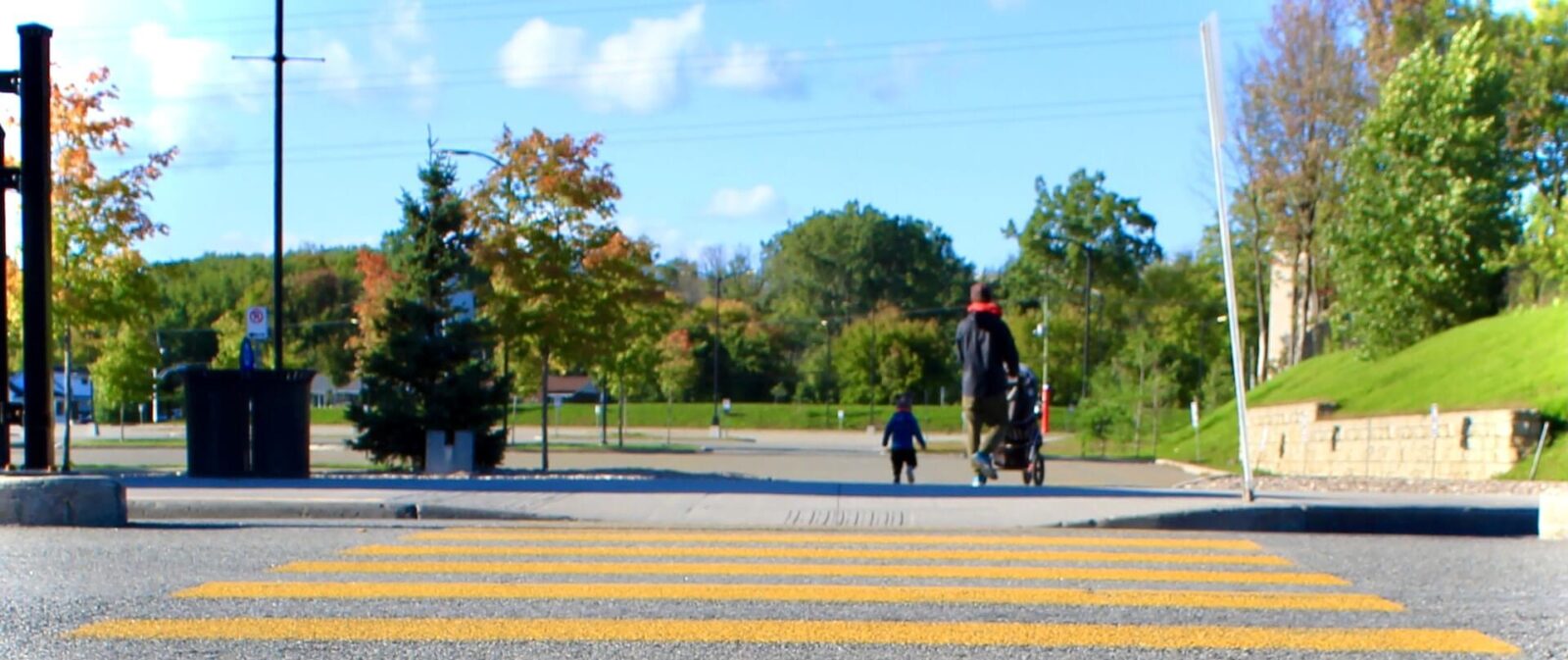 When Do You Need a Pedestrian Injury (Pedestrian Accident) Lawyer?
May 10, 2021
Have you noticed more people are getting outdoors? Even before spring temperatures arrived, getting outdoors became more popular. State park attendance increased from 37 million in 2019 to more than 46.9 million in 2020 during the pandemic, according to recent poll results provided by The Department of Conservation and Natural Resources (DCNR).
With increased outdoor activity comes an increased risk of pedestrian accidents, not only in areas where parks and trailways are abundant but also in metropolitan areas.
What if a car hits you while you're enjoying the outdoors? What if you are the driver who hits a pedestrian coming out of a trailway or at a crosswalk? May we suggest that you reach out to a local pedestrian accident lawyer as soon as possible to make sure your rights and options are protected.
The experienced personal injury lawyers at Pyfer Reese Straub Gray & Farhat PC, chaired by Gabriella Hashem Farhat, can assist you. We provide free phone, in office and virtual consultations.
Can you sue a driver if you're hit while walking?
Drivers must abide by the state's traffic and vehicle code, speed limits, traffic signals, etc. If you are hit by a driver who violates any of these, he or she could be liable. The driver could face reckless driving charges or careless driving penalties if you are injured. All drivers in Pennsylvania must have at least $5,000 of personal injury protection (PIP) coverage. You will need a pedestrian accident attorney to help assess your claim and work with the insurance company to get you the compensation you deserve.
Should you get a lawyer if you're hit by a car as a pedestrian?
Yes, if you or your loved one has been hit by a driver, you should seek legal help. If personal injury is involved and the driver was negligent, you could be entitled to compensation.
The personal injury lawyers at Pyfer Reese can fight for your rights and see that you get reimbursed for physical and/or economic damages. While a financial settlement might not be the first thing that comes to mind in these situations, it may be a crucial factor in your full recovery. Let our attorneys worry about, and fight for, your compensation for pain and suffering, medical expenses, lost wages, and other related damages.
What if I caused an accident while walking?
The cause of a pedestrian accident may be your fault and not the driver's fault. And sometimes, a pedestrian accident is the fault of both the driver and the walker. Did you ignore the signal at the crosswalk? Were you jaywalking between parked cars? A car-versus-pedestrian accident can be more complicated than you think.
Who pays for the damage and injuries depends on who was at fault and what insurance coverage you have.
What's the legal definition for jaywalking?
One can look to Title 75, section 3543. The general rule and guidance can be found in Pedestrians Crossing at Other than Crosswalks. "Every pedestrian crossing a roadway at any point other than within a crosswalk at an intersection or any marked crosswalk shall yield the right-of-way to all vehicles upon the roadway". An attorney will refer to detailed definitions such as a pedestrian tunnel or overhead crossing; or crossing between controlled intersections in an urban district or crossing an intersection diagonally.
You can view the rights and duties of pedestrians in the Pennsylvania Vehicle Code (SUBCHAPTER C).
What happens if you hit a pedestrian and it's their fault?
A driver can make a claim against a pedestrian. The law of negligence will determine who is at fault and, therefore, what liabilities exist. Our accident attorneys can help determine if you were negligent or failed in your "duty of care."
Both drivers and pedestrians have a duty of care to avoid accidents and injury.
It can be difficult to determine where any negligence falls because each car/pedestrian accident is unique. Discuss your legal options with an experienced accident lawyer.
Does insurance cover you hitting a pedestrian?
Pennsylvania drivers are required to have a minimum PIP coverage of $5,000 medical benefits, $15,000 bodily injury liability per person, and $5,000 property damage. Typically, compensation will come from your auto insurance company via a bodily injury liability claim. Our law firm has experience working with pedestrian accident claims and can help you navigate the legal system. Schedule a consultation today. Personal injury attorneys Gabriella Hashem Farhat or Daniel C. Bardo can help.
Related Articles