Lauren's Legal Insights No. 2
December 28, 2017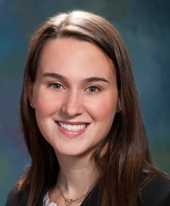 As we are in the midst of the stress and business of the holiday season, the good times can seem exceptional and the bad times can seem devastating.  For families with parents who are separated or divorced, the stress of the holidays can bring any lingering custody disputes into the spotlight.  The American Academy of Matrimonial Lawyers ("AAML") has created "Child Centered Residential Guidelines," which can be especially helpful reminders at this time of year.
If you and your co-parent are operating without court involvement, or if you are able to communicate well about holiday plans, the AAML recommends that parents "consider honoring family traditions in order to maintain consistency for the children." If you and your co-parent have a custody order or agreement in place, remember that holidays often involve a change from the normal schedule.  It may be a good idea to check the language of the order, and if any changes need to be made the parents should communicate directly with each other.  Children should not be used to communicate messages to a parent.
Family Courts are – and should be – focused on the "best interests" of a child.  It is important to remember that children should be excluded from any disputes or conflict arising between parents.  Many custody Orders include language about encouraging the children to love and respect the other parent (regardless of your personal feelings towards him or her).  When in the presence of the children, parents should be "cordial and courteous to each other" and should "not interfere with the other parent's parenting time." Things can (and tend to) go wrong over the holidays, with traffic and unforeseen circumstances to account for, so parents should remain in communication with each other regarding schedule changes.
If your family is celebrating or has celebrated a holiday that exchanges gifts, the AAML has a helpful guideline to keep in mind: "Let the children bring important items between homes, such as a special toy, blanket, or other security item." Remember that a child enjoying a gift from or time with the other parent does not mean that they appreciate your gifts or your presence any less.
  What this means for you:  Regardless of whether you have a formal court order in place or are co-parenting without court involvement, these are helpful guidelines for keeping the best interest of your child in focus amidst the holiday stress.  If you have concerns about your custody arrangement or want to know more about your legal rights as a parent or guardian, our team of experienced family law attorneys can help.
Make Pyfer Reese your choice. Call 717.299.7342 to schedule a consultation.  Pyfer Reese offices will be closed on January 1st.  From our family to yours, we wish you a very happy holiday season.
 ~Lauren E. Martin, Esquire
Related Articles