Heather's Legal Insights No. 2
February 15, 2018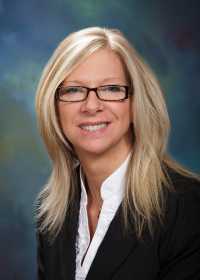 Did you know that Pennsylvania has an online docket system accessible to the public? The Unified Judicial System of Pennsylvania (UJS) is an online website  https://ujsportal.pacourts.us/ which allows the public to search and view individual court case information in any of the sixty- seven Pennsylvania counties.  There is no charge to search the UJS website.  Information that can be obtained includes:
            Criminal cases – including summary offenses
            Traffic cases
            Civil cases
            Landlord/tenant cases
            Appellate cases
All public information is available by searching a person's criminal docket, such as: criminal charges, court dates, plea and sentence information.  Don't know the person's docket number?  You can search by name and a combination of county or docket type: meaning civil, criminal etc.  This website proves useful whether you need information about your own case, or simply want to find out more about that neighbor down the street.    
Have a traffic ticket or costs of court to pay?
You can also use UJS to pay fines, costs and restitution to the Magisterial District courts and the Court of Common Pleas.  Use this link https://ujsportal.pacourts.us/bail/Default.aspx to pay the aforementioned costs by Visa, Mastercard, Discover, American Express or ATM card.  A $2.75 service charge is added per transaction.  You can search by citation number, payment plan number, docket number, name of person or organization. 
What this means for you:  If you have questions about your record or a pending criminal matter, we can help you. Make Pyfer Reese your choice – visit www.pyferreese.com or call 717.299.7342 to schedule a consultation with Attorney Heather Adams.
 ~Heather L. Adams, Esquire
Related Articles