Gabriella's Legal Insights No. 1
January 30, 2018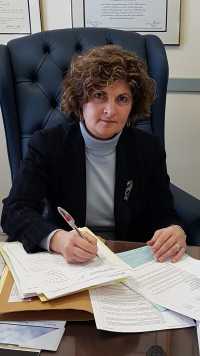 EVER BEEN INJURED ON THE JOB?
EVER HAD A WORKERS' COMPENSATION CLAIM?
IS IT LIKELY YOU WILL HAVE AN INJURY ON THE JOB?
IS IT LIKELY YOU WILL NEED TO MAKE A WORKERS' COMPENSATION CLAIM?
IF YOUR ANSWER IS YES TO ANY OF THE ABOVE, THEN OPPOSE SENATE BILL 936.
STATE LAWMAKERS COULD LIMIT YOUR MEDICAL TREATMENTS.
• Under current law, injured workers have given up their right to sue in exchange for a system that provides timely and proper medical care. BILL 936 WOULD CHANGE THAT.
·       Senate Bill 936 would create a pre-approved list of drugs for workers' compensation claims. This means that the insurance company – NOT your doctor – would be controlling your healthcare decisions. In other words, by creating a drug formulary, insurance companies can overrule your doctor and deny you the medicine that your doctor prescribed.
 We need to stop this harmful bill. Please call these instrumental State Representatives and voice your objection about this Bill – it will only take a few minutes of your time.
CONTACT ANY OF THESE LAWMAKERS TODAY:
REP. ROSEMARY BROWN – MONROE & PIKE COUNTIES (570) 420-8301
REP. JONATHAN FRITZ – SUSQUEHANNA & WAYNE COUNTIES (570) 253-5533
REP. JIM MARSHALL – BEAVER & BUTLER COUNTIES (724) 847-1352
REP. DAVE MILLARD – COLUMBIA COUNTY (570) 759-8734
REP. TEDD NESBIT – BUTLER & MERCER COUNTIES (724) 458-4911
REP. CHRIS QUINN – DELAWARE COUNTY (610) 325-1541
REP. TODD STEPHENS – MONTGOMERY COUNTY (215) 368-5165
REP. JEFF WHEELAND – LYCOMING COUNTY (570) 321-1270
Or you can go to https://www.legis.state.pa.us/cfdocs/legis/home/findyourlegislator/ to find a different/your legislator.
Thank you for your help!
To learn more, visit:
212 N. 3rd St., Ste. 101 
Harrisburg, PA 17101
If you have any questions about this Bill or about your workers' compensation rights, get a free consult,  contact Attorney Gabriella H. Farhat who handles workers' compensation matters and has handled them for over 30 years.  717.299.7342.
Related Articles