New Associate Joins the Firm
March 10, 2015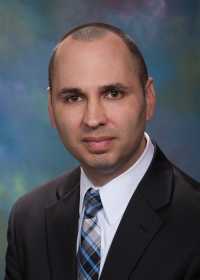 Jeffrey C. Murse, Esquire, is a native of Lancaster County and a graduate of Manheim Township High School.  A successful high school baseball player, Mr. Murse received an athletic scholarship to the University of Pittsburgh and was a letter-winner and contributing member of the 1995 Big East champion Pitt Panther baseball team.  Mr. Murse later transferred to DeSales University in Allentown, Pennsylvania, where he graduated with a degree in Criminal Justice.  
Following his graduation from DeSales University, Mr. Murse attended Widener University School of Law in Harrisburg and, at the same time, he began serving as a Conference Officer with the Domestic Relations Section of Lancaster County.  During his time with the Domestic Relations Section, Mr. Murse was promoted to Supervisor, where he helped manage the establishment, modification, and enforcement of child and spousal support orders.    
Mr. Murse graduated from Widener University School of Law and was admitted to the Pennsylvania Bar in 2004.  In 2005, Mr. Murse left the Domestic Relations Section and began serving as a judicial law clerk for the Honorable Henry S. Kenderdine, Jr., of the Lancaster County Court of Common Pleas.  Mr. Murse then commissioned as an officer in the United States Navy Judge Advocate General's (JAG) Corps in 2006.  As an attorney in the JAG Corps, Mr. Murse provided legal counsel in family law, estate planning, and contract matters and he defended military members against criminal prosecution at courts-martial.  Mr. Murse was awarded both the Navy Achievement Medal and the Navy Commendation Medal for his outstanding legal counsel to hundreds of military beneficiaries.  
Before transitioning from active duty in 2014, Mr. Murse deployed as the primary legal advisor for a counter-piracy task force operating near the Horn of Africa and was assigned to the United States Naval Academy as Assistant Professor of Law.  Mr. Murse continues to provide legal counsel to military members in the Washington, D.C., area as a reservist in the JAG Corps reserve community.  
In January 2014, Mr. Murse accepted a position as Attorney-Advisor for the Inspector General of the U.S. Department of Commerce in Washington, D.C.  Mr. Murse returned to Lancaster County in 2015, joining Pyfer Reese Straub Gray & Farhat PC with a primary practice in Family Law, but also handling other areas, including civil and criminal litigation.
In his free time, Mr. Murse enjoys spending time with his family and cheering for the Manheim Township Blue Streaks.  
Related Articles