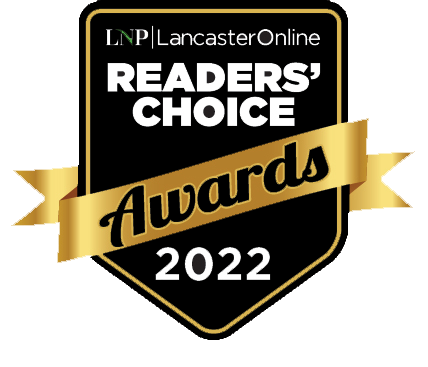 Reader's Choice Awards Announcements 2022
September 1, 2022
We are proud to be your Reader's Choice Awards Winner
Thank you for choosing Pyfer Reese as your 2022 Reader's Choice Awards Winner! We take great pride in providing our clients with unmatched service in all of our specialized areas of law. Our team of highly experienced attorneys and paralegals take the time to get to know you personally so we can provide you with quality service, advice and care.
Our commitment to excellence has allowed us to stand out from the rest and have the honor of being selected as the LNP Lancaster Online Reader's Choice Award recipient for 7 categories of law this year.
We want to thank you for being part of this success and voting for us. To us this means that we are achieving our goal of helping people gain freedom, financial security and emotional well-being through the power of law.
Here is a snapshot of the Reader's Choice Awards that we received for 2022.
Law Firm – Winner 1st Place
Law Firm For Criminal Defense – Winner 2nd Place
Law Firm For Personal Injury – Winner 1st Place
Law Firm For Elder Law – Winner 2nd Place
Law Firm For Estate Planning/Wills – Winner 2nd Place
Law Firm For Family Law – Winner 1st Place
Thank you for these great acknowledgments.
The relationship between a client and his or her attorney requires complete trust, confidence, and confidentiality on the part of the attorney. Each of our clients is extremely important to us, and these Awards are confirmation of that.
We strive to handle our clients' legal matters as economically and promptly as possible. If you have legal needs or questions, reach out to a professional on our team today. We are now accepting virtual appointments as well as phone or in person. To see the other areas of law we specialize in, please visit our home page.
Related Articles