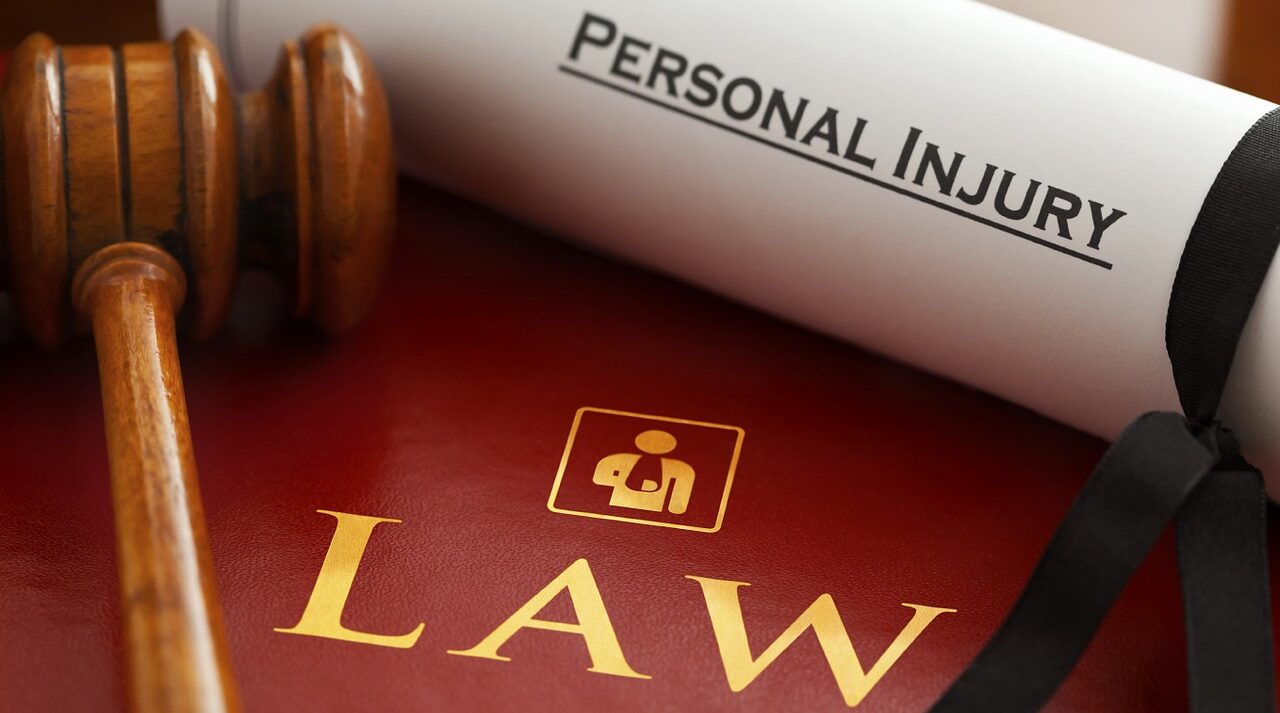 How Long Does a Personal Injury Lawsuit Take?
February 14, 2022
There is no definite answer to this question. It depends. It depends on your injuries. It depends on the number of parties. It depends where you file your lawsuit. It depends on the backlog of the specific court where you are filing. And during these unsettled times with COVID-19 lurking, the answer becomes even more complex and unpredictable. In essence, a personal injury lawsuit may take months or years to resolve, from the date a complaint is filed to the date a trial or a settlement or some alternative dispute resolution procedure takes place to bring closure to your lawsuit.
Every injury, every case, and every situation is unique, so your first step is to call Pyfer Reese Straub Gray & Farhat for a consultation. Our knowledgeable personal injury attorneys will examine all the factors involved in your case and your injuries, determine if you have a personal injury case, and then guide you through the process.
Compensatory Damages or Punitive Damages?
If you are injured because of someone else's negligence (fault), you may be eligible for financial compensation. A personal injury damage award may include two types of damages: compensatory damages and punitive damages.
Compensatory damages are awarded to the injured person because of the negligence of another person. Damages are used to compensate an individual who suffers a physical or mental injury. They include economic and non-economic damages; your attorney can explain that to you more fully.
What about punitive damages? In Pennsylvania, punitive damages are not awarded on a regular basis. In fact, there have to be certain factors that warrant such an award. Your attorney can explain that to you more fully as well.
Overall, the purpose of awarding punitive damages is to punish the defendant and deter others from committing similar acts. Punitive damages were originally created to address extraordinary circumstances involving outrageous and reckless conduct.
Traditionally, Pennsylvania Courts have very narrowly construed the circumstances in which the application of punitive damages may be considered. However, a recent ruling in a Pennsylvania motor vehicle accident case suggests that the scope of cases where punitive damages may be eligible to be awarded may be widening and that the standard for sustaining them may be easing.
In Clauss-Walton v. Gulbin, No. 20-CV-4860 (C.P. Lacka. Co. May 21, 2021, Nealon, J.), (Lackawanna County, Court of Common Pleas), a driver of car (Defendant) had presumably lost consciousness while driving, crossed a double-yellow line, and caused a head-on collision with another driver on the road (the Plaintiff). The loss of consciousness was purportedly due to a very severe infection (sepsis) resulting from a bad urinary tract infection.
Plaintiff's lawsuit (Complaint) alleged that the Defendant knew, or should have known, that failing to treat her infection could result in the driver's loss of consciousness and becoming a hazard on the road. Plaintiff alleged this conduct was "reckless" that could support a claim for punitive damages.
The Defendant tried to dismiss this claim for punitive damages. However, Judge Terrence R. Nealon did not allow it, finding that the Plaintiff's general averments of wanton, willful, and reckless conduct were sufficient to sustain the claim at this stage. Judge Nealon focused on the allegations that the Defendant was experiencing known symptoms of a urinary tract infection and knew, or should have known, that allowing the condition to go untreated could cause fainting or dizzy spells. This decision raises concern as to how many cases, in certain factual circumstances, could be subject to punitive damage claims.
In Clauss-Walton, the Court permitted the claim to proceed based on conduct that does not necessarily "shock the conscience of the public," a formerly high standard that may be eroding. And it involves examining one's "state of mind".
In our evaluation of your case, we will determine if a claim for punitive damages is warranted and whether the facts support such a claim. Even if pursued, ultimately, punitive damages may be deemed unrecoverable further along in the litigation process. But certainly, if pursued, it requires special attention, additional effort, and possibly expense to solidify such a claim. And such claims – punitive damages – are not typically covered by insurance and thus, would cause concern for defendants.
Will this allegation of punitive damages become a trend? Time will tell.
If you believe that you were wrongfully injured by another party, it is important to contact our office as soon as possible. We can help you get started.
How to Choose the Right Local Personal Injury Lawyer
An experienced personal injury attorney, such as Attorney Gabriella H. Farhat, or Attorney Daniel C. Bardo can help you get maximum compensation in your personal injury case and offer guidance throughout the process. As Lancaster County's premier personal injury attorneys, the Pyfer Reese Straub Gray & Farhat PC team is committed to assisting you during this vulnerable time.
We understand that choosing a lawyer is difficult, but it shouldn't be; we know how to handle your case with compassion and understanding.
What Are the Steps Involved in a Personal Injury Case?
There are several steps involved in pursuing a personal injury claim. It depends on whether you file a suit or you settle outside of court. We will gauge what is best for you. We will investigate and analyze your case, your injuries, your damages. We will deal with the insurance companies and all other aspects that are involved in the representation process.
Once you retain us, we will begin investigating the facts surrounding your case. During this investigation, we will interview witnesses, review police reports, go to the accident site – whether a roadway, a highway or a grocery store, or a parking lot – and gather appropriate information and evidence. If right for you and your case, we will attempt to negotiate a fair settlement with the responsible party. Otherwise, we will initiate a lawsuit on your behalf.
You must ensure that you file your personal injury claim within the time frame allotted by law. In Pennsylvania, the statute of limitations is 2 years in personal injury matters. That is, if you have not resolved your claim 2 years from the date of the injury, as a result of someone else's fault or negligence, you need to initiate litigation to protect your rights and to "toll" the statute of limitations. Note that the legislature can change this time frame at any time.
If the matter resolves through a settlement, or through an alternative dispute resolution process, typically a formal agreement is drafted. This document outlines the terms of the settlement. It includes information regarding your rights and responsibilities under the law. If the matter resolves through a trial, the results are as decided upon by the court if a non-jury trial takes place or by the jury if a jury trial takes place.
As you will note, the amount of time it will take to resolve your personal injury claim depends on many factors. Your personal injury settlement could take weeks, months, or it could take years.
Please contact a personal injury lawyer on our team if you've been injured in an accident and get the process started.
This correspondence/blog should not be construed as legal advice or legal opinion on any specific facts or circumstances. The contents are intended for general informational purposes only and you are urged to consult a lawyer concerning your own situation and legal questions.
Related Articles