JEFF MURSE RETURNS FROM DEPLOYMENT
July 24, 2020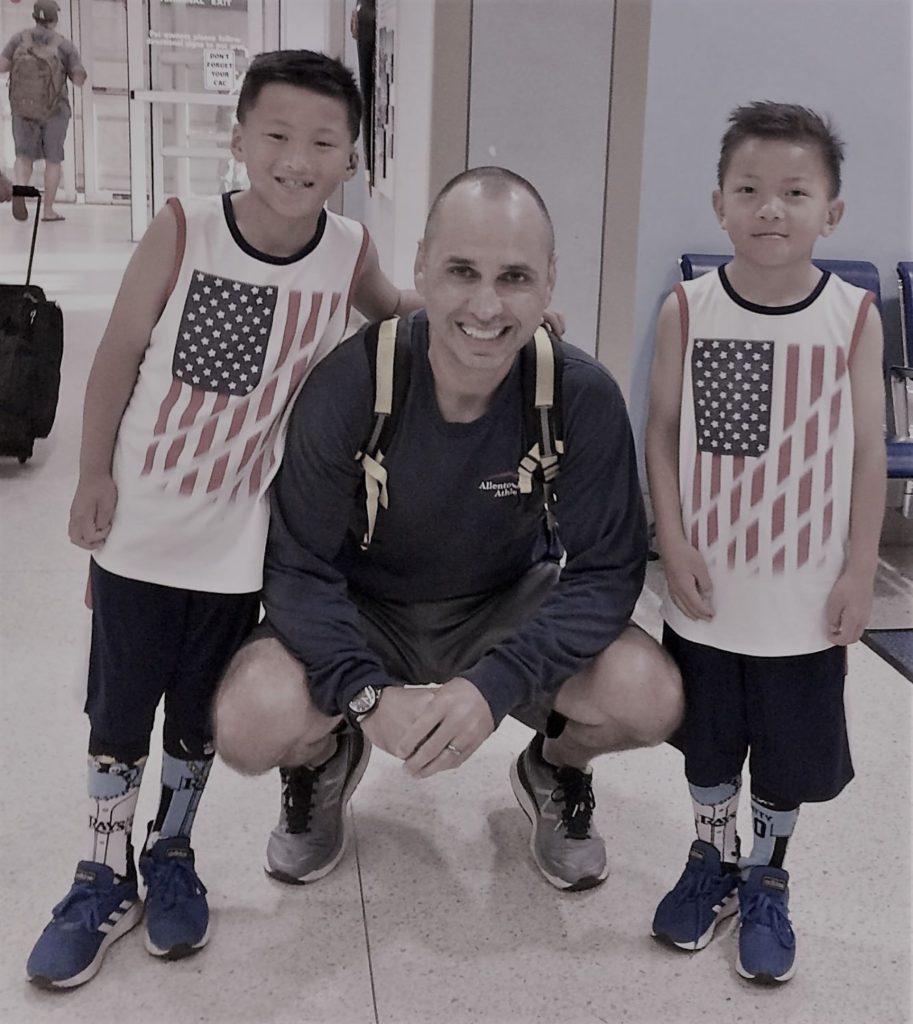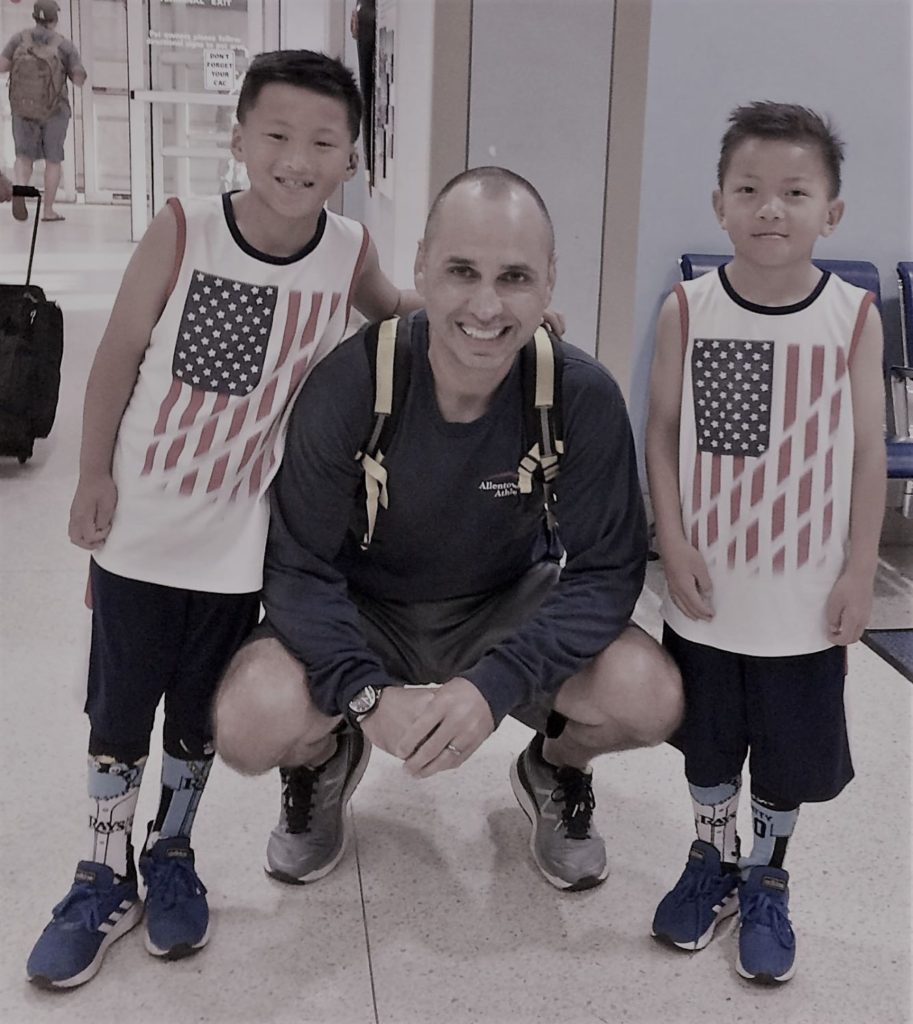 Attorney Murse, Recently Named a Partner, Returns to Private Practice With Pyfer Reese Straub Gray & Farhat PC After Deployment to Guantanamo Bay
 JEFF MURSE RETURNS FROM DEPLOYMENT TO GUANTANAMO BAY
 Jeffrey Murse, Esquire, of Pyfer, Reese, Straub, Gray & Farhat, PC is a reservist in the Navy Reserve Judge Advocate General's Corps (JAG).
  He deployed to Guantanamo Bay, Cuba, from October 2018 through July 2019.
 
    How did the deployment to Guantanamo come about?
 I have been in the Navy JAG Corps since 2006, with the first 8 years of my service in the active duty community.
 I transitioned to the reserves in 2014, and I have always anticipated that I might be called to deploy. 
 In early 2018, the requests for volunteers from the JAG Corps community became more frequent, so my wife 
 and I agreed that it was time for me to "raise my hand."  Of course, I realized the strain the deployment 
 would place on the Firm, so I did my best to coordinate my deployment with the partners and colleagues at
 Pyfer Reese.  Although there is never a perfect time to leave for 9 months, we decided that the fall of 2018
 would be a good time for me to deploy.  The Firm was extremely supportive of my decision, and they offered help
 and support to me and my family before, during, and after my deployment.  

 What choices of assignment did you have?
 The Navy Reserve JAG Corps provides legal support around the world.  When I volunteered in 2018, there were
 several other deployment opportunities in support of military operations.  I believed the mission in Guantanamo Bay
 would be both interesting and professionally challenging.
 You had two little boys at the time you deployed.  How did you prepare your family before leaving?
 My wife and I believed it would be best if we waited to talk to our kids about the deployment until a few weeks
 prior to me leaving—we did not want them to worry or be anxious about me leaving for months in advance.
 I was able to call or video-chat almost daily while I was gone, so that was certainly helpful for my family.  

 What was life like for you while deployed?
 Fortunately, we had access to many of the comforts you might find on any military base in the United States.
 I was able to enjoy McDonald's, and the galley (i.e., cafeteria) had the best breakfast food around.  
 We also had access to a full commissary, fitness facilities, and some swimming areas.  I was assigned
 a roommate, and we shared a dormitory-style townhouse.  Other than a short trip home in February 2019,
 I did not leave the base during my deployment.  

 What was the work like for you?
 Naval Station Guantanamo Bay is the oldest overseas naval base for the United States, and it has a long
 history of supporting the naval Fleet.  I was assigned as Deputy Counsel for the task force that provides
 safe, humane, legal care and custody of law of armed conflict detainees.  This is a very interesting mission,
 and there were challenging legal questions presented to my office almost daily.  Fortunately, I worked with a
 group of hard-working, dedicated attorneys and paralegals from all military branches.  Many of the attorneys
 and paralegals were reservists, like me—and their professionalism and dedication made my job as the Deputy Counsel so much easier.

 Can you describe the type of legal issues you resolved while deployed?
 As a member of the task force, I worked for the Commander—i.e., the Admiral in charge of the task force.
 Like many commands in the Navy, there are a variety of legal issues that can arise on a daily basis,
 including internal policy revisions, military justice and discipline matters, Freedom of Information Act reviews,
 and issues concerning the task force's primary mission of providing safe, humane, legal care and custody of law
 of armed conflict detainees.  As the Deputy Counsel, I provided direct support to the Staff Judge Advocate—i.e.,
 the Chief/General Counsel for the task force—by managing the assignment, flow, and completion of the legal matters
 presented to our office.  Again, the level of professionalism and dedication to the mission was awesome to see,
 and I am very proud of the work we accomplished during my time with the task force.

 What about your transition to civilian life when you returned from your deployment?
 I had a very unusual and interesting return to civilian life.  Just a few months prior to the end of my deployment, 
 my wife and I received approval to travel for the adoption of our daughter.  The Navy allowed me to take leave in July,
 a few weeks prior to the end of my deployment, so that my wife and I could travel to China to meet our daughter.
 We recognized that my return and the addition of our daughter was a lot of change for my two sons, but my wife did
 an awesome job of planning and helping the kids with this transition.  I know—without question—that my wife had a
 much more difficult job during my deployment; she managed two small boys and a busy household, while planning for
 the addition of our daughter.  

 You are a Lancaster native.  Where did you grow up?
 I grew up in Manheim Township, and I am a graduate of Manheim Township High School.  I received my undergraduate
 degree from DeSales University (formerly Allentown College), and I attended Widener University School of Law
 (in the evening) while also working as a Conference Officer for Lancaster County Domestic Relations.  After graduating
 from law school, I served as a judicial law clerk for Judge Kenderdine for one year.

 What made you join the Navy?
 My father was a radioman for the Navy in the late 1960s, and he often spoke fondly of his time in the Navy.
 He has great friends from the Navy, and he has a lot of memories that he still enjoys sharing today.  As a kid,
 I can remember my father talking about the importance of military service, and I always knew that he had a great
 appreciation for that service.  His feelings toward military service guided me in the direction of the Navy.
 Of course, I also wanted to practice law, so the JAG Corps seemed like the perfect fit.  

 Where were you stationed while on active duty?
 I was first assigned to Naval Air Station Corpus Christi (TX), where I served as defense counsel for military members
 facing courts-martial, involuntary separation, or other adverse action.  After approximately three years, I transferred
 to an operational command in Hawaii, where I served as a general counsel for the commanding officer.  In 2011,
 I transferred to the United States Naval Academy, where I was an Assistant Professor of Military Law.  
   
 Did you deploy while on active duty?
 While on active duty, I deployed for approximately three months to serve as the primary legal counsel for a counter-piracy
 task force operating near the Horn of Africa.  The task force was a multi-national group, and I was primarily responsible
 for ensuring compliance with international law as we completed our counter-piracy mission.  

 Was your transition from active duty difficult?  
 I left active duty in 2014, and I found my transition to the non-military practice to be somewhat challenging.
 As you might expect, the Navy does not have billable hours, and the attorney-client interactions are remarkably
 different—in large part—because military decorum is almost always maintained.  Prior to 2014, my experience as
 a practicing attorney had only been in the military environment, so my transition to the non-military legal practice
 was an adjustment.

 You continue serving in the Reserves?
 I enjoy my service in the Navy reserves, and I continue to support the reserve legal office in Norfolk, Virginia.
 The legal practice in the Navy is interesting and diverse, but I mostly enjoy the collegiality in the JAG Corps
 and the friends I have made over the years.

 What would you like people to know about your military service?
 I am proud of my time in the Navy, but I am even more proud of the attorneys and paralegals I have met
 and worked with over the years.  Without exception, they are great people who care deeply about the JAG Corps
 mission and our country.   
            
 Credit to and Interview Conducted by Elaine G. Ugolnik, Esquire    

 FOOTNOTE:  Jeffrey Murse, Esquire, is a Commander in the United States Navy Reserves.
 All views expressed in this article are the participant's own and do not represent 
 the official view of the United States Government, the Department of Defense, or the Department of the Navy.           
Related Articles