Have a Personal Injury, Workers' Compensation, Social Security or Unemployment Compensation Matter?
June 14, 2018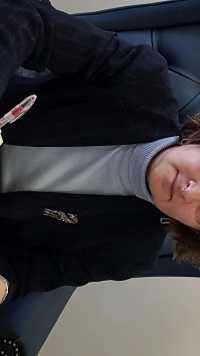 Personal Injury
Do I Have a Case?
That's the first question that most people ask when they suffer an injury that's severe enough to disrupt their lives, and the answer is not always clear. Every injury and the circumstances surrounding it are different, so your best step is to call Pyfer Reese Straub Gray & Farhat for a consultation with personal injury attorney Gabriella Farhat. She will examine all the factors involved in your injury, and if she believes that your case merits legal action, she will represent you and seek just compensation for your injuries.
Attorney Farhat has successfully represented many clients,* and her mission is to protect you when you are most vulnerable. When you or a loved one is hurt on the job, on the road, from a dog bite or slip and fall or anywhere else, you need a personal injury lawyer who is dedicated to assuring that the life you and your family lead will continue as normally as possible.
As Lancaster County's premier personal injury attorneys, Pyfer Reese Straub Gray & Farhat PC and Attorney Farhat are committed to assisting you in a critical time of need. It is not easy being the victim of negligence or recklessness that results in personal injury, but experienced legal representation by Attorney Farhat will be your assurance that everything possible will be done to bring you justice and fair financial compensation for your injuries.
*Multi-Million Dollar Advocates Forum Member (Established in 1993, the Multi-Million Dollar Advocates Forum is one of the most prestigious groups of trial lawyers in the United States.  Membership is limited to attorneys who have won million and multi-million dollar verdicts and settlements.)*
Workers' Compensation
By law, you are financially protected when you suffer an injury at your place of work. The Commonwealth of Pennsylvania requires every employer to maintain insurance to compensate you in the event that the unexpected happens. However, many workers' compensation insurance programs leave you with a battle of red tape. The job of our team of workers' compensation lawyers is to cut through that red tape and to get you your rightful compensation. That is where Attorney Farhat steps in to help ensure you receive satisfactory care and fair compensation to aid in your recovery.
Social Security
Social Security pays disability benefits to you and certain members of your family if you have worked long enough and have a medical condition that has prevented you from working or is expected to prevent you from working for at least 12 months or end in death. As Lancaster, PA's first choice for representation in Social Security disability cases Attorney Farhat will be able to facilitate and prepare the necessary claims to support your case.
Unemployment Compensation
For both employers and employees, employment law matters can be complicated and often have costly consequences. The Lancaster employment law lawyers at Pyfer Reese Straub Gray & Farhat P.C. and Attorney Farhat can provide you with skilled guidance and strong advocacy in a wide-range of employment law areas including Unemployment Compensation.
Related Articles