What do you mean I can't do that?
July 3, 2018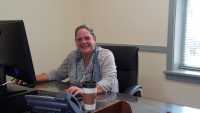 Most parents assume that when their child–who is a senior in high school or a freshman in college– gets sick, they [the parents] can take their child to the doctor or hospital and approve medical treatment.  Further, the parents may assume they want to obtain information regarding their child's treatment.  In either circumstance, the parents may be shocked or surprised  to know they do not have a right to do either.
As of the age of 18, a parent no longer has the right to make decisions or obtain information regarding the child.  The same actions that the parent has been doing for 18 years are suddenly prohibited under the law.  
Physicians cannot give medical information to the parent without the 18-year-old "child's" permission.  Parents cannot sign documents for their 18-year-old children. One simple solution to this problem is to have your 18-year-old child sign a "power of attorney" and a "health care power of attorney" on their 18th birthday or as soon as possible thereafter.  This will ensure that you can assist your "child" with their medical and financial decisions as long as the Power of Attorney remains in place.  Your child can revoke the Power of Attorney as long as proper notice is given to the parent or agent.  For the health and safety of your child, have a Power of Attorney prepared for their 18th birthday.  The child cannot sign until their 18th birthday.  Pyfer, Reese, Straub, Gray & Farhat has several attorneys that can assist you with your child's next step into adulthood and give you peace of mind for their future.
As a reference, see generally Code Section 20 Pa CSA §5601-5604 Powers of Attorney.  Specific Powers, Life-Prolonging Acts, include the ability to authorize admission to medical facility and enter into agreements for principal's care and to consent, arrange, and authorize medical and surgical procedures including administration of drugs.
~Gerryanne P. Cauler, Esquire
Related Articles