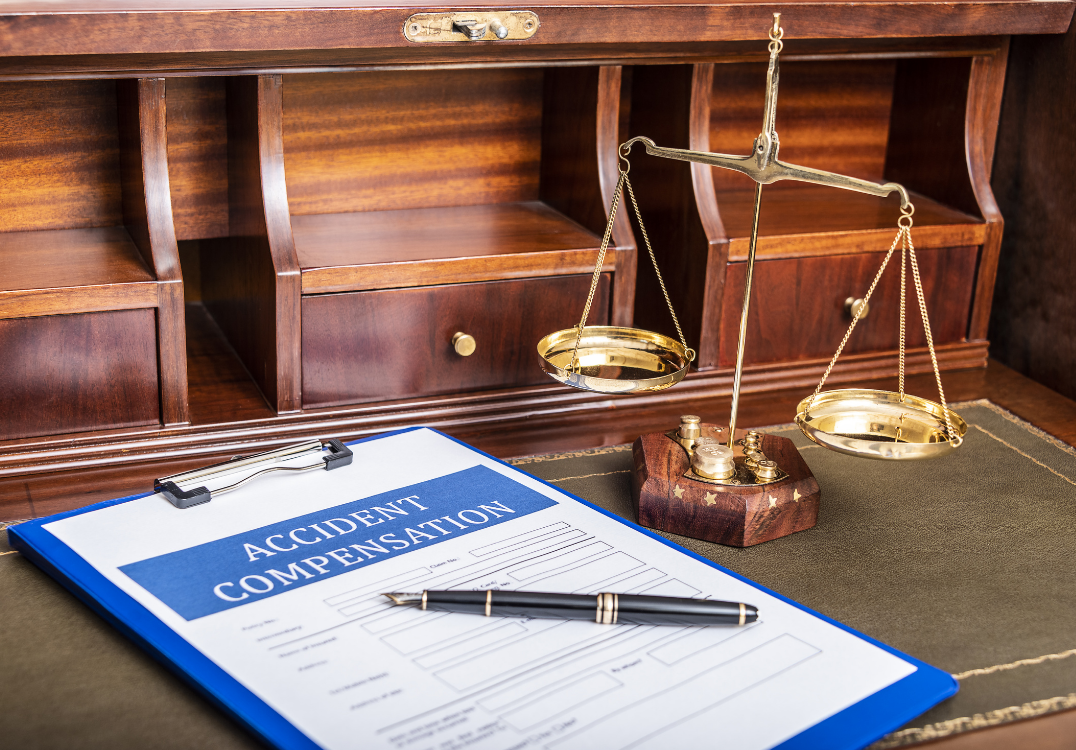 Pennsylvania Workers' Compensation Laws
October 23, 2023
In the heart of Pennsylvania, our Keystone State, the laws surrounding workers' compensation hold unique implications for both employers and employees. In these local circumstances, the legal team at Pyfer Reese stands ready to guide you through the complexities of workers' compensation, ensuring that you receive the support and compensation you deserve.
Understand Workers' Compensation?
Workers' compensation in Pennsylvania shares its fundamental principles with the rest of the United States. It's a system designed to offer financial support and medical benefits to employees injured in the workplace. This system balances the interests of workers and employers: employees relinquish the right to sue their employers for workplace injuries in exchange for guaranteed compensation, while employers are protected from costly lawsuits.
Need to Know – Workers' Comp Process
However, while the core principles of "workman's comp" remain consistent, the process in Pennsylvania carries its own unique local flavor:
1. Reporting the Injury: Promptly reporting the injury is crucial. Pennsylvania law requires workers to notify their employer within twenty-one (21) days after it occurs, or at the latest, within 120 days of the injury.
2. Medical Treatment: Injured employees who receive reasonable and necessary medical treatment, as long as not contested by the employer or their workers' compensation carrier, are typically covered by the employer's insurance company.
3. Filing a Claim: Filing a workman's comp claim in Pennsylvania requires adhering to specific deadlines and processes.
4. Investigating the Claim: The insurance company typically investigates to ascertain the validity of the claim, a process that can occasionally lead to disputes or delays.
5. Receiving Compensation: Approved claims lead to compensation for medical bills and lost wages and for "specific losses" or "death benefits", depending on the circumstances and if warranted.
6. Dispute Resolution: If disputes arise, injured workers can appeal decisions or seek legal representation to safeguard their rights.
Getting Legal Representation
In the labyrinth of Pennsylvania's workers' compensation system, navigating without legal guidance can be a daunting task, especially for those already grappling with the physical and emotional toll of a workplace injury. This is where the seasoned legal professionals at Pyfer Reese can help you get the care and compensation you need and deserve.
Our attorneys possess an intimate knowledge of Pennsylvania's workers' compensation laws, ensuring you have an adept guide throughout the process. By opting for professional legal representation, you can help to protect your rights making sure you receive full benefits according to local PA laws. We serve as your representatives when dealing with insurance companies or their attorneys through negotiations, advocating for a fair settlement. When necessary, we stand by your side in local hearings and legal proceedings with workers' compensation judges. The burdens of dealing with a workplace injury are already significant. By allowing us to handle the legal complexities, you can focus on your recovery with greater peace of mind.
Do you Need an Attorney for a Work Injury?
In Pennsylvania, workers' compensation is not just a legal matter; it's a local issue with distinct intricacies. The road to obtaining these benefits can be challenging, which is why having a dedicated legal team like Pyfer Reese by your side can make all the difference. We understand the nuances of Keystone State's legal landscape and will work tirelessly to ensure you receive the compensation and support you need.
If you've been injured on the job- physically and or mentally, and need guidance through the workers' compensation process in Pennsylvania, contact our team of experts today for a consultation and to learn how we can help. Our experienced local team is here to help you navigate this complex process and secure the benefits you need to move forward with your life. Your rights and well-being are our top priorities, and we're here to support you every step of the way.
Related Articles