Cindy, our Dear Friend and Family Member, you will be Missed!
October 1, 2020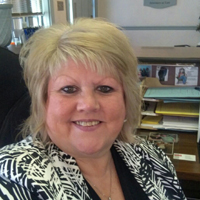 Many of you knew our receptionist, Cindy Styer. Sadly, Cindy Styer, our
receptionist, passed away on September 27, 2020. She was with us for 15
years and a very much loved member of our Firm's family. She was always
smiling and she was pleasant to everyone who came into or called our office.
She was kind and helpful to anyone and everyone who came into contact with
her. She was a woman of strong faith and she dearly loved her family. Cindy
will be terribly missed by all of us, our clients, and her beloved family.
Fondly, John, Bob, Chris, Sandy, Gabby, Jeff, Al, Gerryanne, Linda, Dan, Katie, Chris P, Eileen, Savannah, Deb B, Deb F, Allison, Katrena, Lori, Dawn, Cindy M, MaryAnn, Angie, Cynthia T, Rebecca, Therese, Deb R. and all of us at PYFER REESE STRAUB GRAY & FARHAT, PC.
Related Articles