Pennsylvania Dog Bite Lawyers Can Help You Get Compensated
June 22, 2020
With summer officially started, paired with the months-long stay-at-home orders due to COVID-19, people (and their pets) are escaping to the outdoors for some sense of normalcy and to rid themselves of cabin fever.
Across Pennsylvania, there's been an uptick of people increasing outdoor time in both rural and urban settings. That means more chance for human/animal interaction and the risk of negative encounters with dogs. Young children are at a higher risk of dog attacks.
Pennsylvania's dog law requires owners to have reasonable control over their dogs always. Generally speaking, an owner is liable for damages when a person is attacked by the owner's dog–or if a person is attacked by what is considered a dangerous dog. There may be exceptions.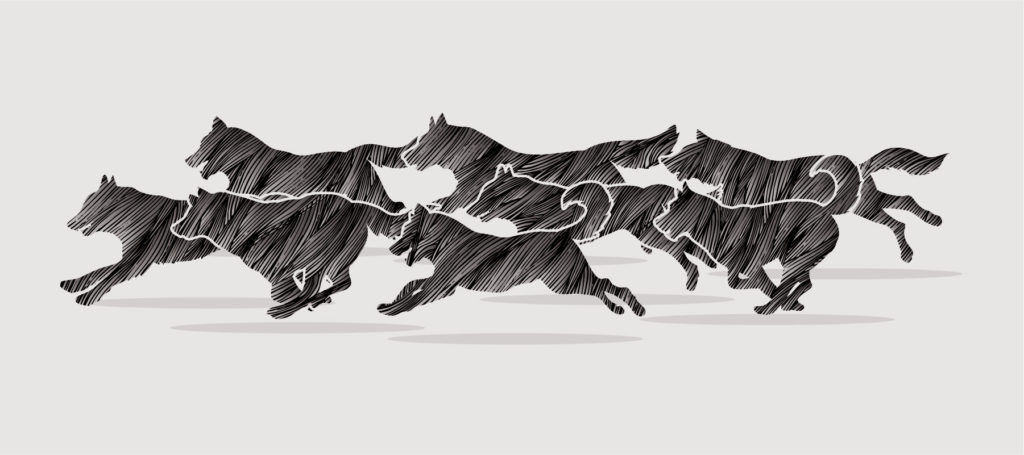 As Lancaster's knowledgeable and experienced dog bite lawyers, we handle these cases. Often, we need to file claims against a homeowner's insurance or a renter's insurance if the matter does not resolve amicably.
If you've been bitten by a dog, our dog bite attorneys, led by Gabriella Hashem Farhat, can obtain settlements not only for your pain and suffering but also for any disfigurement/scarring. With law offices in Lancaster, Willow Street, York, and Ephrata, we can offer expert guidance regarding dog bite compensation.
How do I report a dog bite?
In Pennsylvania, anyone who has been bitten by a dog should contact their local police. Depending on the severity of the injury, you should also seek medical attention as soon as possible.
You will want the incident on record. Legal issues with dog bites can be complex. Our dog bite attorneys, led by Gabriella Hashem Farhat, can help you through these complex situations.
Do dog bites have to be reported in Pennsylvania?
In Pennsylvania, the law says you should report a dog bite. It does not say you must. However, anyone bitten by a dog risks infection and that risk should not be ignored. Also, you will want the incident on record, not only for the sake of possible litigation but for the sake of any other human or pet that may encounter the dog. You can help protect others by reporting the dog bite. You may prevent another dog attack from occurring.
Is there a statute of limitations on dog bite injury?
Pennsylvania does have a statute of limitations on personal injury, which would include dog bites. An adult victim of a dog bite who seeks medical and or monetary compensation must file a lawsuit within two years from the injury (the dog bite). A victim who is a minor (under the age of 18 years old at the time of the injury) however, has 2 years from the date of his/her 18th birthday to file a lawsuit. The courts could refuse to hear your injury case if that time has passed.
How much can I sue for a dog bite?
Each case is unique so the settlement amount for a dog bite case will depend on the facts in each situation. The average payout for dog bite claims in Pennsylvania as reported by the Insurance Information Institute is referenced in Dog Bite Liability Claim By State, 2019.
How does Pennsylvania label a dog as a 'dangerous dog'?
A dog will be labeled a dangerous dog in Pennsylvania if it:
Severely injures a person without provocation, whether on your property, someone else's property, or on public land
Kills or severely injures another pet without provocation on property other than its owner's land
The dog was used to aid in committing a crime
What facts are considered in a dog bite case in Pennsylvania?
In Pennsylvania, if an owner knows their dog is aggressive and does not protect other people or animals from that pet, he or she will be held liable for any injuries. However, if there is no prior knowledge of the dog showing aggressive behavior and its biting behavior is atypical, the following may play into a claim or lawsuit:
The breed of the dog (some breeds are known to be more aggressive)
Fencing or other safety accommodations on the dog owner's property
Is there proper licensing on record
Did the bite occur on the dog's property or elsewhere?
Will a dog be put down if it bites someone?
Typically, if your dog bites someone it will not be euthanized. The courts generally don't require such dogs to be put to sleep unless the animal is truly a dangerous threat to others. Has the dog attacked another animal? Has the dog attacked a human? Is this a single incident or is there a history of other attacks?
Dog owners, most commonly, are given the chance to keep their dog if they can prove the animal will be safely contained on its property and this is a single incident. However, the owners may be liable for any damages the victim suffers.
Next up: Service Animals and Pennsylvania Law
Related Articles