What is Education Law, and How Does it Affect My Child?
April 10, 2019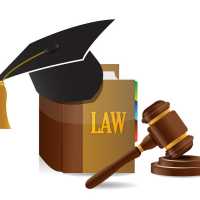 At Pyfer Reese, we understand the value of education for all children. You know your child's needs and abilities better than anyone.
If you believe that your child's education is being compromised in an unfair or neglectful way, contact one of our team of experienced education law attorneys – Gabriella H. Farhat and Jeffrey C. Murse – to keep you apprised of your child's or student's rights; always an advocate for proper education for your child or student.
Education law, by definition, is the portion of the law in a state, country or city that specifically governs educational bodies such as public and private schools and universities. We handle several legal matters in this area, including:
Free Appropriate Public Education (FAPE)

Special Education
Access to Education
Bullying

Discrimination and Harassment

Truancy
Juvenile Delinquency
Today, we will expand on just a few of these topics and how our experienced team can help represent your child or student.
Free Appropriate Public Education (FAPE)
Free appropriate public education includes a child's right to evaluation in their native language, the right to an interpreter and translation if needed, and the right to challenge an education placement, just like any student.
Special Education
Special education law mandates that every state has a plan describing how it will help local education facilities carry out special education in each school. Every student is unique in his/her learning process, and we believe that every parent of a special-needs child should have helpers and advocates to ensure that their child is receiving the special education they need.
Discrimination and Harassment
In Pennsylvania, education law sates that students may not be discriminated against based on race, color, national origin, or religion. If your student or child is facing discrimination or harassment in his/her educational setting, we can work with you to pursue legal action against the appropriate school or educator at fault.
Juvenile Delinquency
When a child is in the juvenile justice system, we believe it is crucial to prioritize that child, to make sure he/she receives a regular diploma. These students should have access to education just like any other child. If you have a student in the juvenile justice system whose needs are being overlooked, we can evaluate their situation and create a plan to prioritize their education.
At Pyfer, Reese, Straub, Gray, & Farhat PC, we strive to provide equal education rights for every single child. If you believe that your child or student is being treated unfairly in their education system for any reason, contact our knowledgeable education law attorneys today to schedule a consultation. Give us a call at 717-299-7342 or send us an inquiry online. We look forward to serving you!
Related Articles