Linda F. Gerencser, Esquire, joins Pyfer Reese Straub Gray & Farhat PC
August 10, 2018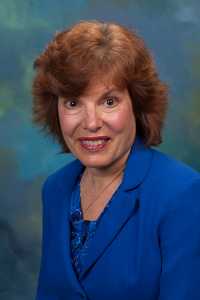 Ms. Gerencser has joined Pyfer Reese Straub Gray & Farhat PC and brings with her an excess of 30 years of legal experience. She will practice in the following areas: Social Security Disability, Unemployment Compensation, Workers' Compensation, Wills and Estates, and Family Law.  
Linda F. Gerencser graduated from Boston College, Magna Cum Laude with a Bachelor of Arts Degree in English. Following completion of her undergraduate degree she obtained a position working with disabled children at St. Agatha Home in New York.   After working there for two years, Ms. Gerencser attended Villanova University School of Law.
After she completed her law degree, she served as a Judicial Law Clerk to the Honorable Richard A. Powers, III, who was a Judge Magistrate for the Eastern District of Pennsylvania, at the Federal Courthouse in Philadelphia.  After completing her Clerkship, she married her husband John and moved to Lancaster County, Pennsylvania. She and her husband went on to have three children together: Steven, Susan and Nicholas. 
After moving to Lancaster County, Ms. Gerencser initially worked for a small general practice law firm.  She subsequently joined the Lancaster County Public Defender's Office.  While serving as an Assistant Public Defender, she represented clients at preliminary hearings before District Justices and in court hearings before Judges in the Lancaster Court of Common Pleas.  Ms. Gerencser also represented clients in appellate proceedings before the Pennsylvania Superior Court and Pennsylvania Supreme Court.     Ms. Gerencser later served as a court appointed attorney in child dependency proceedings. 
Ms. Gerencser worked at another area law office for twelve years where she practiced administrative law, primarily Social Security Disability,  Unemployment Compensation, Workers' Compensation, and Estate Planning.  She has also served as a court appointed Guardian Ad Litem. In addition, she taught  Business Law classes at the Penn State, Lancaster Campus and Harrisburg Area Community College. 
Ms. Gerencser is active in her community, and enjoys serving as a volunteer in various capacities.   She has served on the Board for the Arc of Lancaster County. She was Vice President of the Warwick Track and Field Parents' Association for six years.  She volunteers regularly at her church, and is on the planning committee for the annual 5K running event that the church sponsors.
In her spare time, Ms. Gerencser enjoys spending time with her husband, children, and dogs, as well as extended family and friends.  Her hobbies are jogging, biking, reading, gardening, and journaling.      
Related Articles