Mathew A. Oas, Esquire, Becomes New Associate
January 13, 2016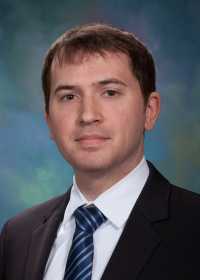 His primary areas of practice will be Consumer Law, Family Law and Immigration Law.
Matthew  is a graduate of the Pennsylvania State University Dickinson School of Law where he was recognized as a Miller Pro Bono Program Public Interest Advocate. He also participated in the Academy of Trial Lawyers Mock Trial Competition and was active in the International Law Society and the Public Interest Law Fund. During law school Mr. Oas worked with MidPenn Legal Services as the recipient of an IOLTA Summer Fellowship. As part of that fellowship he assisted staff attorneys in representing clients in a variety of cases including protection from abuse, custody, landlord tenant, public benefits and consumer law matters.
Mr. Oas was admitted to practice law in both Pennsylvania and New Jersey in 2012 and is a member of the Pennsylvania Bar Association, the Lancaster Bar Association and the New Jersey State Bar Association. His practice is primarily focused on consumer law, family law and immigration law, including asylum cases. He  has appeared before immigration Courts in both York and Philadelphia.
In his free time, Mr. Oas volunteers for Wills for Heroes and also enjoys hiking Lancaster's many parks and trails with his beagle, Olive.
Related Articles