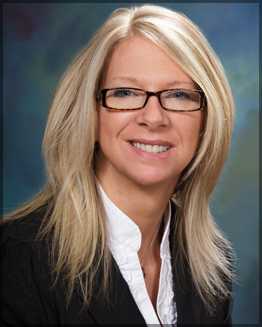 Phone: 717.299.7342
Fax: 717.299.1376
Heather L. Adams, Esquire
Ms. Adams is a native of Lititz, Lancaster County. She graduated from Warwick High School and received her Bachelor of Arts degree from Millersville University, cum laude. Ms. Adams received her juris doctorate from Widener University School of Law in 1997, where she graduated cum laude and was ranked fourth in her class.
Ms. Adams then served as a judicial law clerk for the Honorable James P. Cullen in the Lancaster County Court of Common Pleas. Thereafter, she accepted a position as an Assistant District Attorney for the York County District Attorney's office where she began in general prosecution and was then assigned to the Narcotics Unit where she gained valuable experience prosecuting felony drug crimes and drug related homicides. In 2002, Ms. Adams accepted a position with the Pennsylvania Attorney General's office in the Asset Forfeiture and Money Laundering Unit.
Shortly afterwards, Ms. Adams transferred to the Drug Strike Force Section where she was responsible for felony drug and narcotics and corrupt organizations prosecutions in a nine-county area, including Lancaster County. In that section, she gained extensive experience with the Wiretapping and Electronic Surveillance Act and the Statewide Investigating Grand Jury. In 2009, Ms. Adams received the Outstanding Prosecutor Award from the Pennsylvania Narcotics Officers Association and in 2010 she received the Pennsylvania Office of Attorney General's Award for Excellence.
Since joining the firm in March 2013, Attorney Adams has concentrated her practice on criminal defense and has become a highly rated defense attorney in that time. During her 20 years as an attorney, she has tried dozens of cases in front of juries in multiple counties. As a criminal defense attorney, Ms. Adams has successfully defended many DUI cases and traffic matters, retail theft charges, possession of drugs charges, assault charges and major felony charges, including: possession with intent to deliver drugs, robbery, burglary and sexual assault. As a criminal defense attorney, Ms. Adams also handles and is well versed in PFA (protection from abuse) matters. Ms. Adams' criminal defense practice also includes appellate work and she is death penalty certified allowing her to represent a client facing the death penalty pursuant to Pennsylvania Rule of Criminal Procedure 801.